Are you a parent looking for ways to save money & live better? Try these 9 simple tips to help you save some extra bucks effortlessly.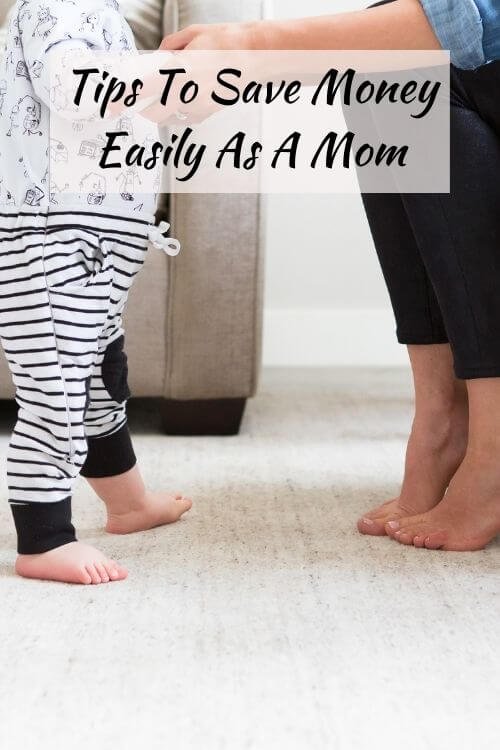 As a new mom, some tips to save money so you can live better may be just what you need. You may sometimes find yourself struggling to make ends meet. Or you may just be open to the opportunity to maximize your earnings and spending by saving some dollars here and there so they can better be spent elsewhere (or saved up).
As I started providing for my baby, who became a toddler far too quickly for me, I found methods for saving money so that I could spend money more comfortably on other things or just keep it in my savings account.
These are 9 things I did while raising my toddler that helped us save money and increase our savings.
This post is all about tips to save money and live better. This post may contain affiliate links, which means I'll receive a commission if you purchase through my link, at no extra cost to you. Please read the full disclosure here.
Tips to Save Money, Live Better:
1. Get a streaming device and stop paying for cable
I had cable in the past, and it was truly such a waste of money. There never seemed to be anything good to watch, there were always reruns, and I only seemed to have a real interest in all of 2 specific channels, and that was it.
I ditched the extra service expense, keeping only the internet service, and purchased a streaming device. I would watch Netflix ($15/month) and Hulu ($6/month) with it. Often, I would pay for Hulu only, and I'd watch it plus other completely free channels available through my device.
I own both a Roku player and an Amazon Firestick. I feel like the Roku was easier to navigate to find and download additional channels, but they both do the trick.
You can signup for a FREE trial of Netflix here or a free trial of Hulu here.
2. Get a Magic Jack instead of paying a phone bill
I could be old school, but I still really like the convenience and reliability of having a home phone. What if I lose my cell phone? If it gets stolen or broken, then what? What if I'm not in the position to just run out and buy a brand new one?
Instead of paying a typical service provider like Comcast for phone service, I bought a Magic Jack Go. I paid $60 for it, which covered the cost of the device and 1-full-year of service. The following year I just had to pay $35, and I was covered for another entire year—no worrying about paying my phone bill from month to month.
[tcb-script src="https://f.convertkit.com/ckjs/ck.5.js"][/tcb-script]
WANT A TO-DO LIST?
Tackle all of your parenting needs and preparations, and check them off your list!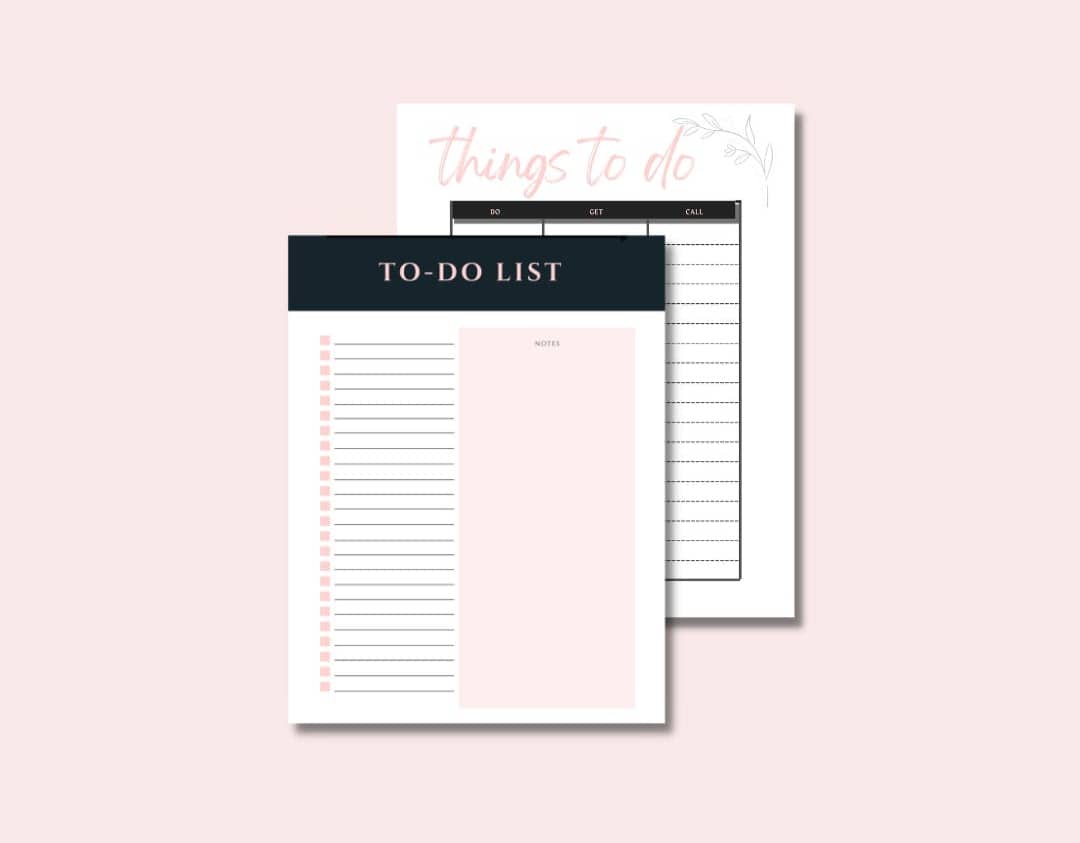 Send the list!
​
We respect your privacy. Unsubscribe at any time.
3. Shop gently worn clothes at a resale shop
When I say shop at a resale shop, I'm not by any means referring to a Goodwill. Maybe the Goodwill in your area is really nice, but the one where I live smells like feet and dirty shoes.
Instead, I opt for shopping at this cute little shop called Carrie's Loft. It's local to my area only, and she doesn't ship, but she sells gently worn children's clothes out of her spotless and organized shop that look BRAND NEW.
The more shops and opportunities I can find like this, the better.
Kids grow entirely too fast to be constantly spending "adult-sized clothing" prices on their wardrobes. I save money and feel so ecstatic about the deals I find at nice resale outlets.
If you have some in your area, I'd recommend taking advantage of what they have to offer.
There are some with a larger reach than the store in my area that you could benefit from, such as:
4. Shop Aldi
A vast majority of the food sold at Aldi tastes just as good as their name-brand counterparts, but at half the price. Every time I go to Aldi, I leave with nearly double what I would've gotten at Wal-Mart and WAY MORE than double what I would've gotten at Giant Eagle (it's a very nice, but very expensive grocer in my area).
Their cereals are definitely delicious alternatives to the name-brand. I actually prefer Aldi's version of Cocoa Pebbles and Honey Smacks over the real thing. Give them a try and find out what substitutes will work for your palate and home to save you some money.
You can even order your groceries for delivery from them via Instacart.
You can sign up for Instacart here.
5. Signup for WIC
During your pregnancy and up until your child turns age 5, you may qualify for WIC. It's a program focused on providing nutritional support and promoting good eating habits for Women, Infants, and Children.
If eligible, they will give you a card with benefits on it that provide you with supplementary foods for your child (until they turn 5) and you (while you're pregnant or breastfeeding).
You'll be able to purchase foods such as specific cereals, bread, peanut butter, eggs, milk, yogurt, cheese, fruits and vegetables, and other items. This will help you save at least $100 or more per month, depending on the benefits package you receive.
Also, if you're formula feeding, they will put benefits on your card that will allow you to purchase up to 9 cans of formula. The formula benefits won't begin until your child is 1 month of age.
In my area, a standard can of baby formula is about $18, so that alone is a savings of about $160/month.
If you want to use these services, click this link to find a WIC office near you.
6. Shop at Dollar Tree
I also saved money easily by making as many purchases as I could at the Dollar Tree. Now, not everything here is the best quality or worth purchasing, but some things are. But the best thing ever about this place is EVERYTHING costs $1 – unless it's marked otherwise, and in that case, it means it's actually LESS than $1!
I went here to get ALL my Halloween and Thanksgiving decorations and some of my Christmas decor.
I liked to get my shower liners from here, some hygiene products such as name brand Arm & Hammer body wash, some cleaning products such as name brand Comet spray, eyeglass cleaner kits, baby powder, 4-pack batteries for my TV remotes, and much more. ALL for $1 per item.
I highly recommend taking advantage of the opportunity to get as many items from here as you can. Get anything you know is more expensive elsewhere and worth a try.
7. Shop Wal-Mart's generic brands
At Wal-Mart, I shopped for almost ALL generic products. Most of what you purchase will be just as good as the name brand.
You can get generic toilet paper here for $0.68/4-pack, children's multivitamins for $3, toothpaste for $0.83, an 8-pack of baby wipes for $12.88, and so on.
They have an alternative and more cost-effective option for the majority of the items they sell. If you're looking to maximize the power of your dollar, you can take advantage of these alternatives.
8. Use Up & Up Diapers
Not all generic diapers are made the same. Although some may come along with an enticingly attractive price tag, they may not be worth 2 cents. Some leak so tremendously that your baby might as well have been running around "bare-booty'd."
I found that Target's Up & Up brand of diapers worked EXCEPTIONALLY well. I kid you not, they are every bit as effective as the name brand (quite possibly more effective, actually).
For half the price of Huggies or Pampers (but still with great protection), these diapers were a huge WIN for me.
Just make sure they are large enough. Even the best, most expensive diaper will have its fair share of leaks if it is not large enough for the child. Sometimes it seems like the fit is just right, but you'll actually want a size up for adequate room in their diaper to spare you the inconvenience of frequent leaks.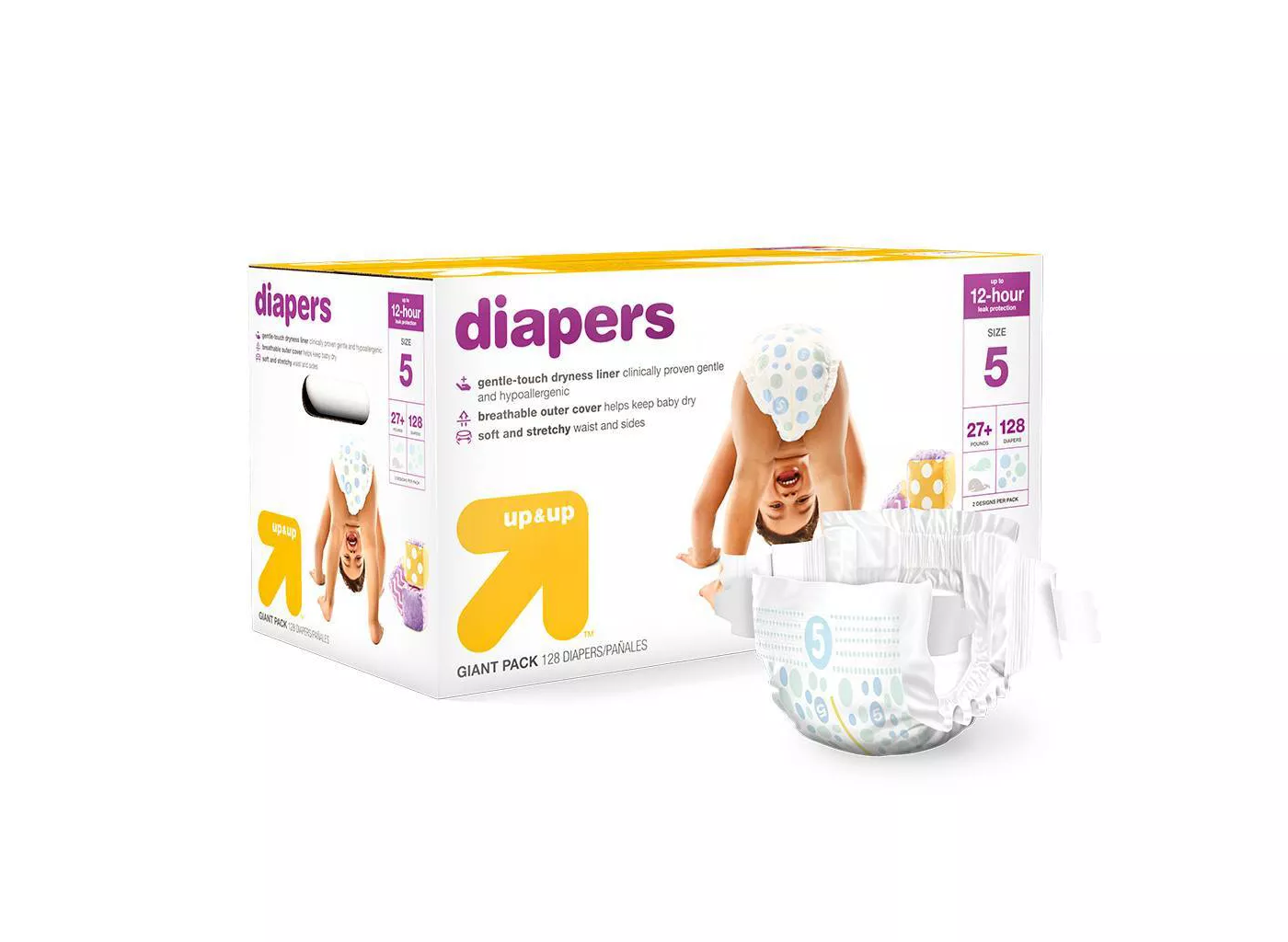 9. BYOC – Bring Your Own Coffee
I don't know about you, but I get such a hankering for coffee whenever I run errands, especially early in the day.
There's just something about the smell, the taste, and the sipping that makes me feel happy and cozy and gets me excited about my errands.
Bringing your own delicious coffee and creamer combination will be much cheaper than dropping $5-$10 at Starbucks every time you want your java fix.
I used this travel mug all the time for this. It works great – keeping cold liquids cool for up to 12 hours and hot liquids hot for up to 7 hours.
Any combination of these tips to save money easily listed in this post will undoubtedly help you so you can find yourself experiencing a bit less stress about money and a bit more bliss in knowing you've provided for your family's needs while also making some savings.
This post was all about tips to save money and live better.
Other Posts You May Like: