Looking for some adorable toddler girl Christmas outfits? Here are 41 cute and festive Christmas outfits for your little girl that'll turn heads at every gathering!
The holiday season is just around the corner, and there's something undeniably magical about watching little ones light up with joy during Christmas.
It's a time when traditions come alive, twinkling lights adorn every street, and the aroma of freshly baked cookies fills the air (…at least that's how it's depicted in the Nightmare Before X-mas lol).
Amidst all the festive cheer, one heartwarming tradition is finding the perfect Christmas outfit(s) for our little sweeties.
Whether it's for a family gathering, a special photo with Santa, or simply to spread some extra holiday cheer, the hunt for super cute Christmas outfits is an exciting adventure.
I've found some insanely cute toddler girl Christmas outfits that I can't wait to share with you!
I'm convinced I've got to get my little girl at least 25 so she can rock some adorable Christmas swag every day leading up to Christmas.
Now, let's dive into a world of toddler fashion that's just as adorable as it is festive for 25 days of irresistible Christmas outfits for your little girl!
This post is all about toddler girl Christmas outfits.
---
This post may contain affiliate links, which means I'll receive a commission if you purchase through my link, at no extra cost to you. Please read the full disclosure here.
41 Toddler Girl Christmas Outfits:
1. Plaid Snowflake Flare Romper
2. Snowman Long Sleeve Top & Leopard Pants Set
3. Christmas Sweatshirt & Pants Set
Related: 17 Adorably Glam Christmas Dresses for Toddlers Perfect for the Holiday Season
Related: 39 Ridiculously Cute Toddler Boy Christmas Outfits You Won't Be Able to Resist
4. Santa Claus Outfit
5. Velvet Cami Christmas Dress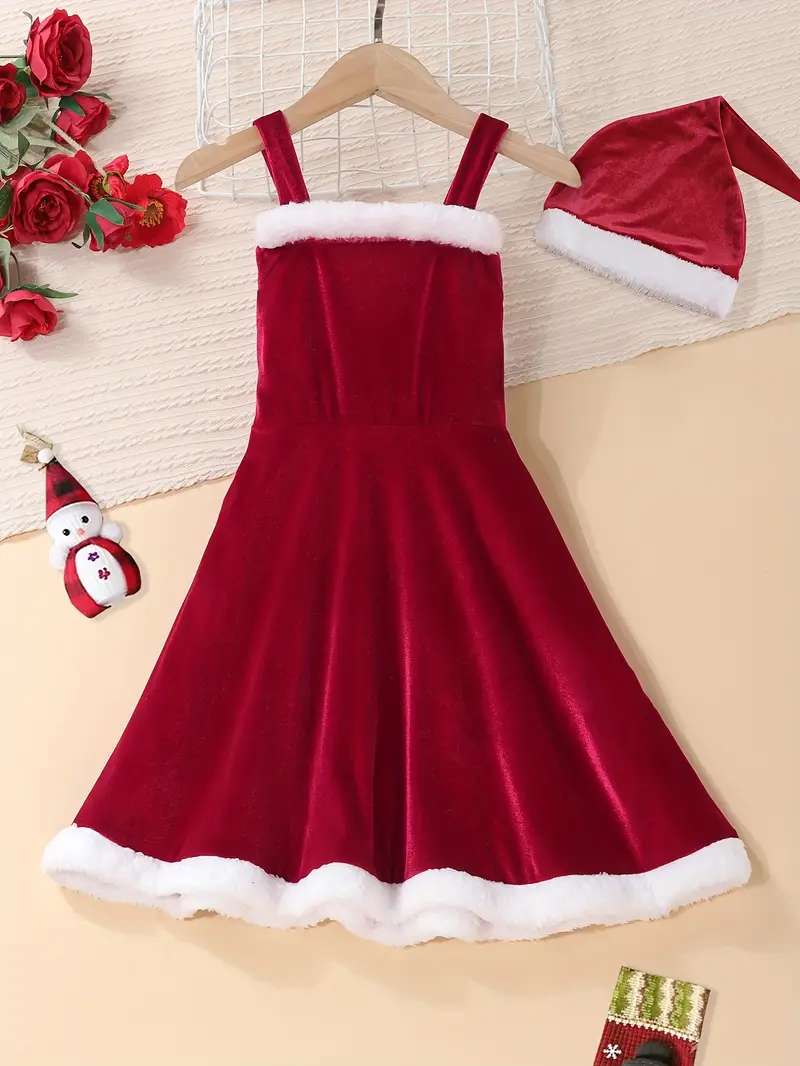 6. Long Sleeve Top & Allover Print Pants
7. Santa Print Top & Bell Bottoms
8. Merry Christmas Top & Flare Pants
9. Cotton Sweatshirt & Striped Pants
10. Christmas Lace-up Princess Dress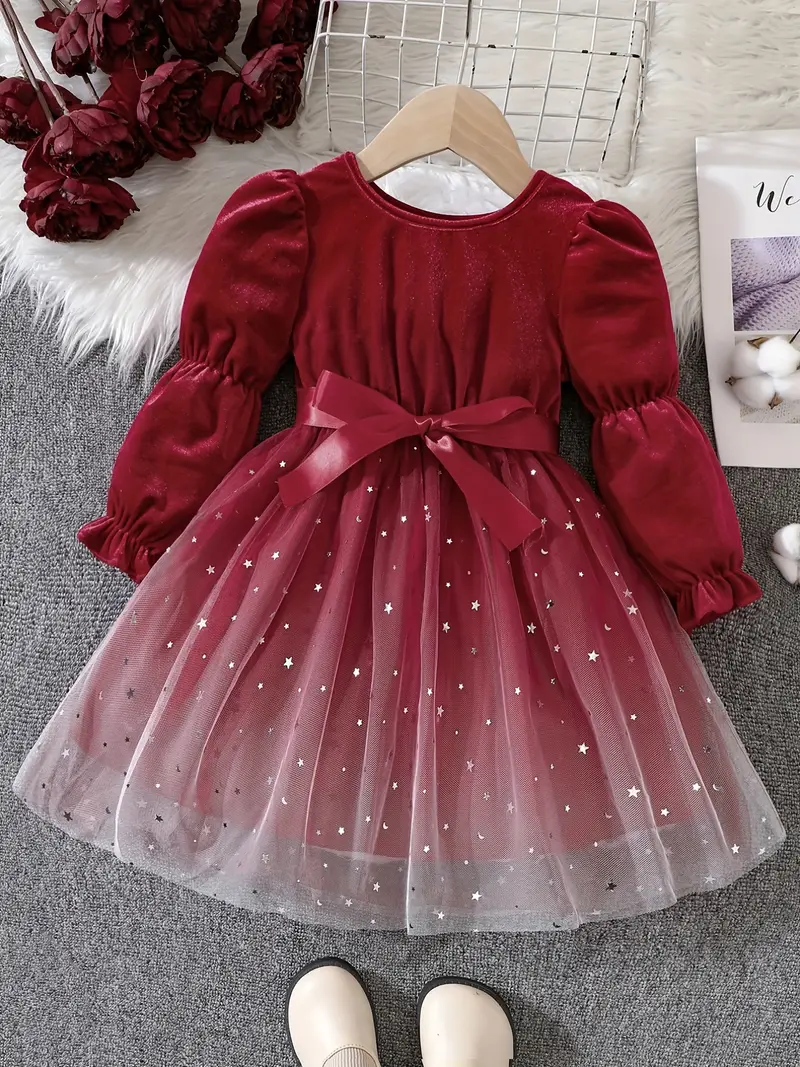 11. Long Sleeve Sweatshirt & Christmas Pants Outfit
12. Santa Top & Santa Flared Pants
13. Gingerbread Man Romper
14. Candy Cane Cutie Outfit
15. Santa Baby Sweatshirt & Tutu Skirt
16. Elk Patched Top, Hairband, & Pants
17. Santa Claus Head Pants Set
18. Top, Scarf, & Christmas Hat Pants
19. Cartoon Car Christmas Outfit
20. Vintage Velvet Dress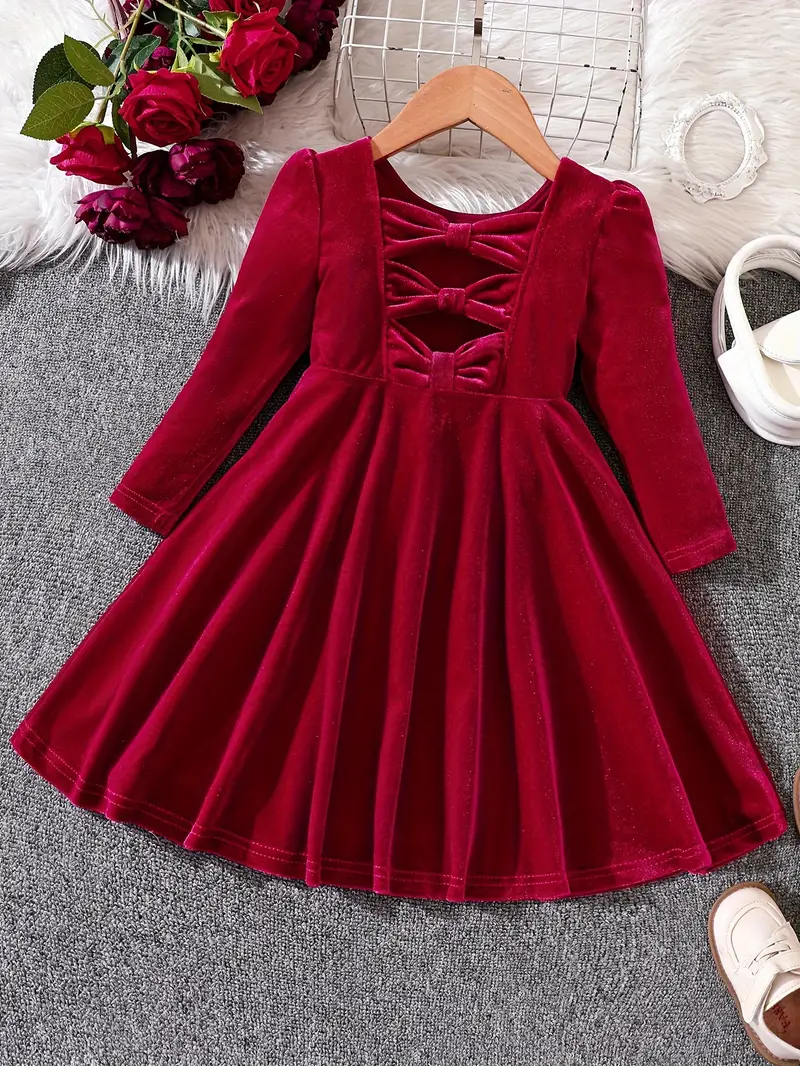 21. Embroidered Dress Top & Pants With Bows
22. Snowflake Plaid Top & Trousers
23. Santa Baby Long Sleeve T-shirt + Leopard Santa Head Trousers Set
24. Crew Neck Top & Matching Pant Set With Santa Gnomes
25. Snowman Princess Dress
26. Merry Christmas Two-Piece Outfit
27. Santa Claus Christmas Outfit
28. Dress Top + Christmas Pattern Trousers + Headband
29. Bear Decor Sweatshirt & Plaid Pleated Skirt
30. Striped Santa Claus Embroidery Top & Pants Set
31. Trumpet Sleeve Top & Leopard Pants Set
32. Candy Cane Top & Flared Pants
33. Tis The Season Outfit
34. Polka Dot Dress With Bow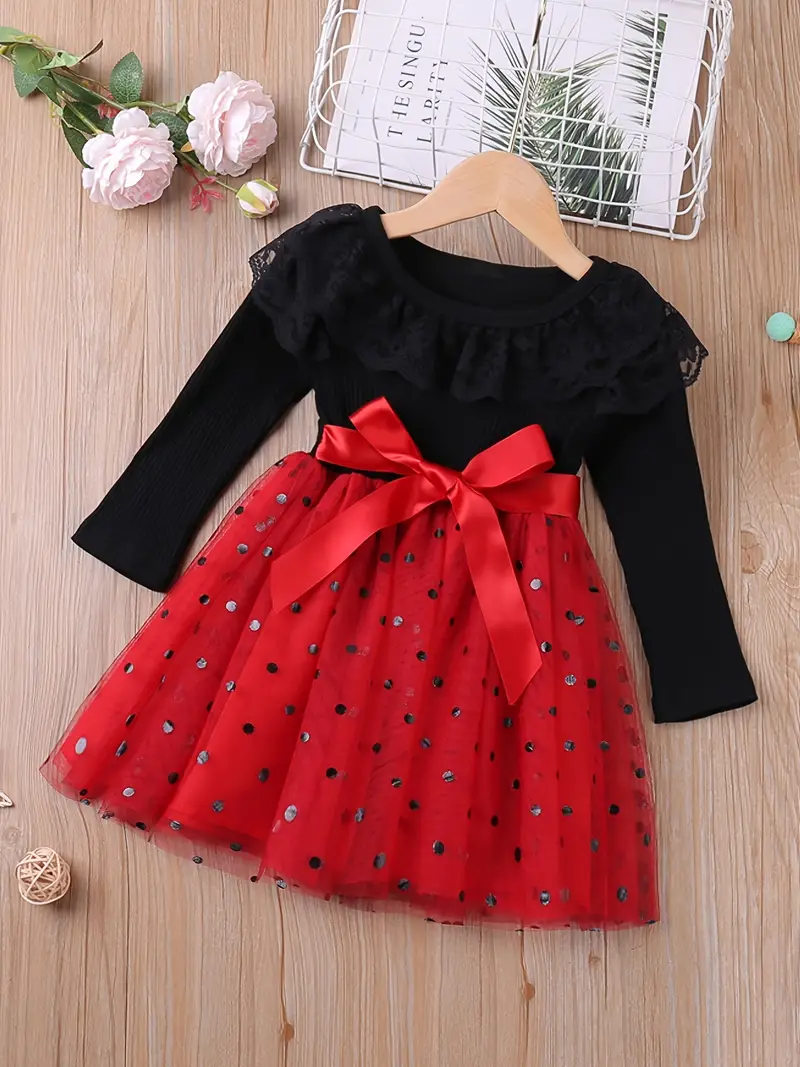 35. Velvet Top, Christmas Hat, & Pants
36. Christmas Tree Top & Bottoms
37. Single Breasted Coat Top + Skirt
38. Flutter Trim Dress With Bow Belt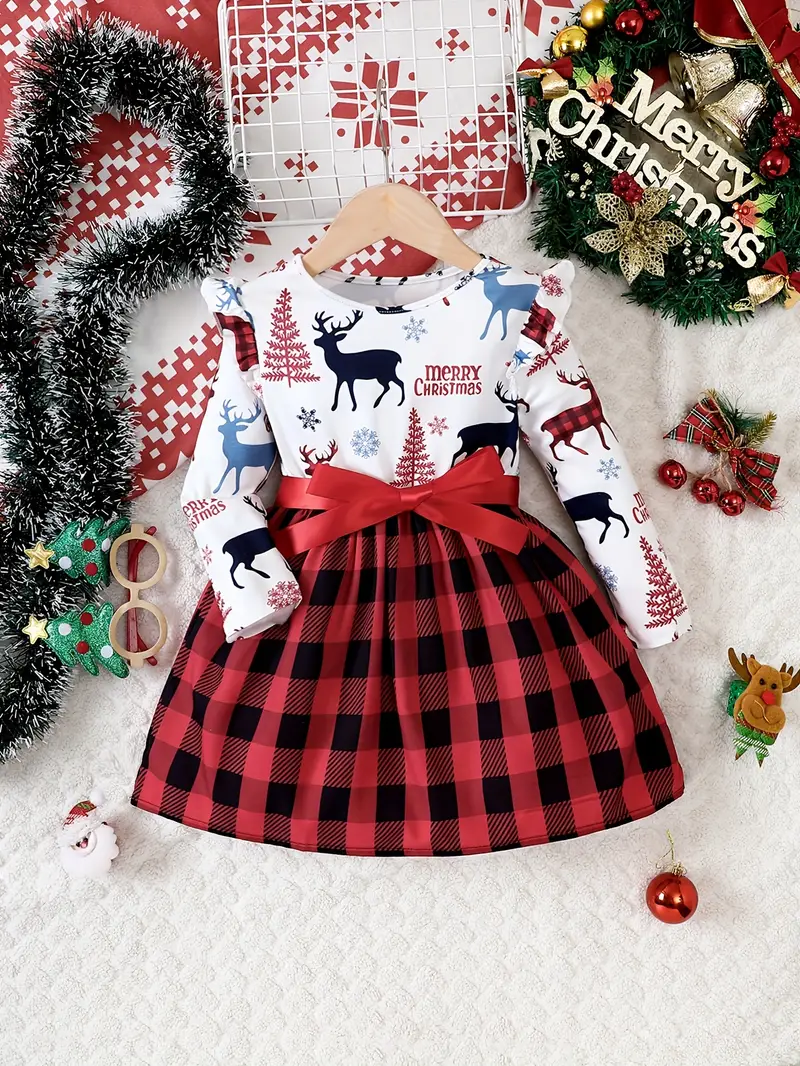 39. Peace Love Christmas Casual Outfit
40. Christmas Top & Pants
41. Plaid Dress With Bow Belt
---
And there you have it! 41 insanely cute toddler girl Christmas outfits!
May your holidays be as bright and beautiful as the outfits you choose.
Wishing you and your little one a merry and memorable Christmas!
This post was all about toddler girl Christmas outfits

.
Other Posts You May Like: