School shopping for a preschooler? Here's a preschool supply list that covers your little one's needs for their first day of school.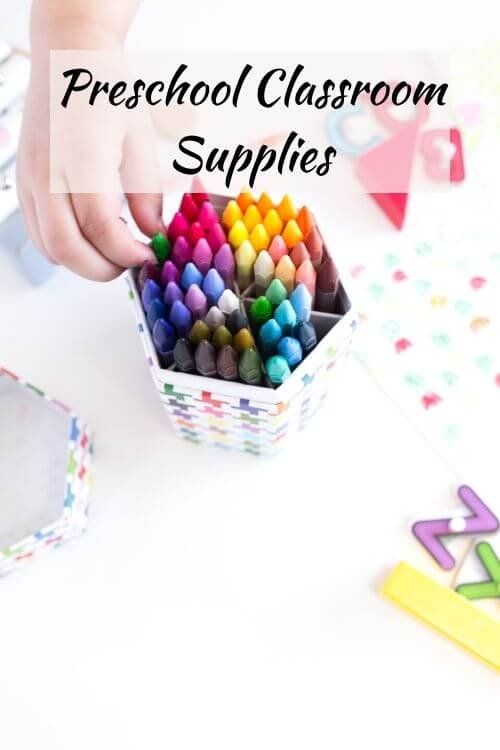 When your sweet baby is ready to begin school, you'll want to make sure your little bundle of love has all the school supplies they need for a seamless day of classwork.
There are certain supplies they will need to complete daily tasks and assignments, plus other items they may need for little mishaps.
Here are all the toddler school supplies you should pack for your preschooler to have a stellar 1st day of school and beyond.
This post is all about preschool supply list.
---
This post may contain affiliate links, which means I'll receive a commission if you purchase through my link, at no extra cost to you. Please read the full disclosure here.
Essential Preschool School Supplies:
1. Backpack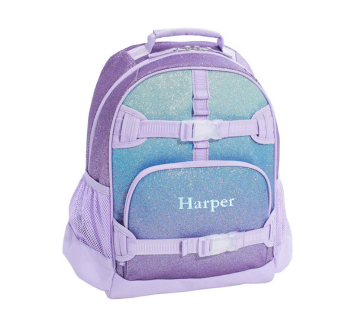 First off, your little angel will most certainly need a backpack to carry their little supplies to school and bring home any work they've acquired from school.
You can get a personalized backpack for your little Boy or Girl at Pottery Barn Kids.
2. Lunch Box
Some picky eaters or little ones with sensitive diets will need to have their lunch packed.
And even if they don't need a packed lunch every day, they sure do get a kick out of bringing one to school from time to time as a little treat.
3. Chubby Pencils
Your preschooler will start becoming more acquainted with how to write during their first school year.
Chubby pencils are a bit easier for their tiny fingers to maneuver.
Related: Best Toddler Capsule Wardrobe for Your Little Boy's First Year of Preschool
Related: Toddler Girl Capsule Wardrobe (for Your Little Girl's 1st Year of Preschool)
4. Handheld Pencil Sharpener
Those chubby pencils will need to be sharpened from time to time.
You can make it convenient for them by storing a handheld pencil sharpener amongst their supplies.
5. Erasers
Sometimes several mistakes are made when completing a writing assignment, or those little erasers at the butt end of the pencil just don't seem to survive very long (or you may have a goofball child like mine who occasionally chomps them off).
6. Child Safe Scissors
Art and crafts will be explored, and learning to cut out shapes and pictures will be a part of the process, so scissors with a blunt end to protect little, unfamiliar hands are necessary.
7. Glue
Glue is another necessary supply when it comes to doing arts and crafts and other kid-friendly tasks.
I find the gel-like, blue glue provides more control and creates fewer messes for children than the more free-flowing white version.
8. Glue Stick
A glue stick works well and is sometimes a better alternative than regular glue, depending on your kiddo's project.
9. Crayons
Coloring will be a primary tool for practicing dexterity, neatness, and creativity. Crayons are also a must for preschoolers.
10. Crayon Sharpener
Spare yourself the expense of continually replacing dull and broken crayons and extend their shelf life with a crayon sharpener.
11. Pencil Case
Ensure you have a convenient form of storage for all your little one's supplies by using a pencil case.
12. Folders
At least one folder will be necessary for transporting documents home from the teachers about upcoming events and any work of your child's that they are sending home (hopefully free of too many wrinkles).
13. Tissues
For unexpected boogies, sneezes, and snots, you should send some tissues to school to keep little noses cleaned up.
14. Hand Sanitizer
Get your preschooler in the habit of good hygiene by promoting the use of hand sanitizer after tending to dirty noses and dirty things in general, between opportunities to wash their hands.
EXTRA

Preschool School Supplies You Don't Want to Skip:
15. Extra Clothes
Your little preschooler still isn't that far advanced beyond a younger toddler who is basically a walking, talking baby.
They're just more aware and better in control of themselves than an actual baby.
Keep this in mind because your preschooler is quite likely to have some sort of significant accident, whether it be an illness (i.e., vomiting), a bathroom blunder (i.e., poop explosion), or maybe a major fall in the mud.
Be prepared by keeping a backup outfit in their backpack that their teacher can either keep in storage in their classroom or retrieve from their backpack if something goes down.
Send an entire outfit just to be safe – A shirt, pants, pair of socks, and underwear (if they're effectively using underwear at this time; otherwise, send Pull-Ups).
16. Pull-Ups

and

17. Wipes
If your tiny student is still wearing Pull-Ups or not completely potty trained, make sure to send extra Pull-Ups and wipes so their teacher can help them handle any potential accidents.
Even if you just know your little one may have an accident despite all their effort at learning to use the potty, be sure to send them.
You'll be so glad you did.
---
And there you have it!
All the preschool school supplies your new little student will need.
Now your little preschooler can go to school feeling comfortable, confident, and ready for the day!
This post was all about

preschool supply list.
Other Posts You May Like: